NEED FURNACE REPAIR SERVICES?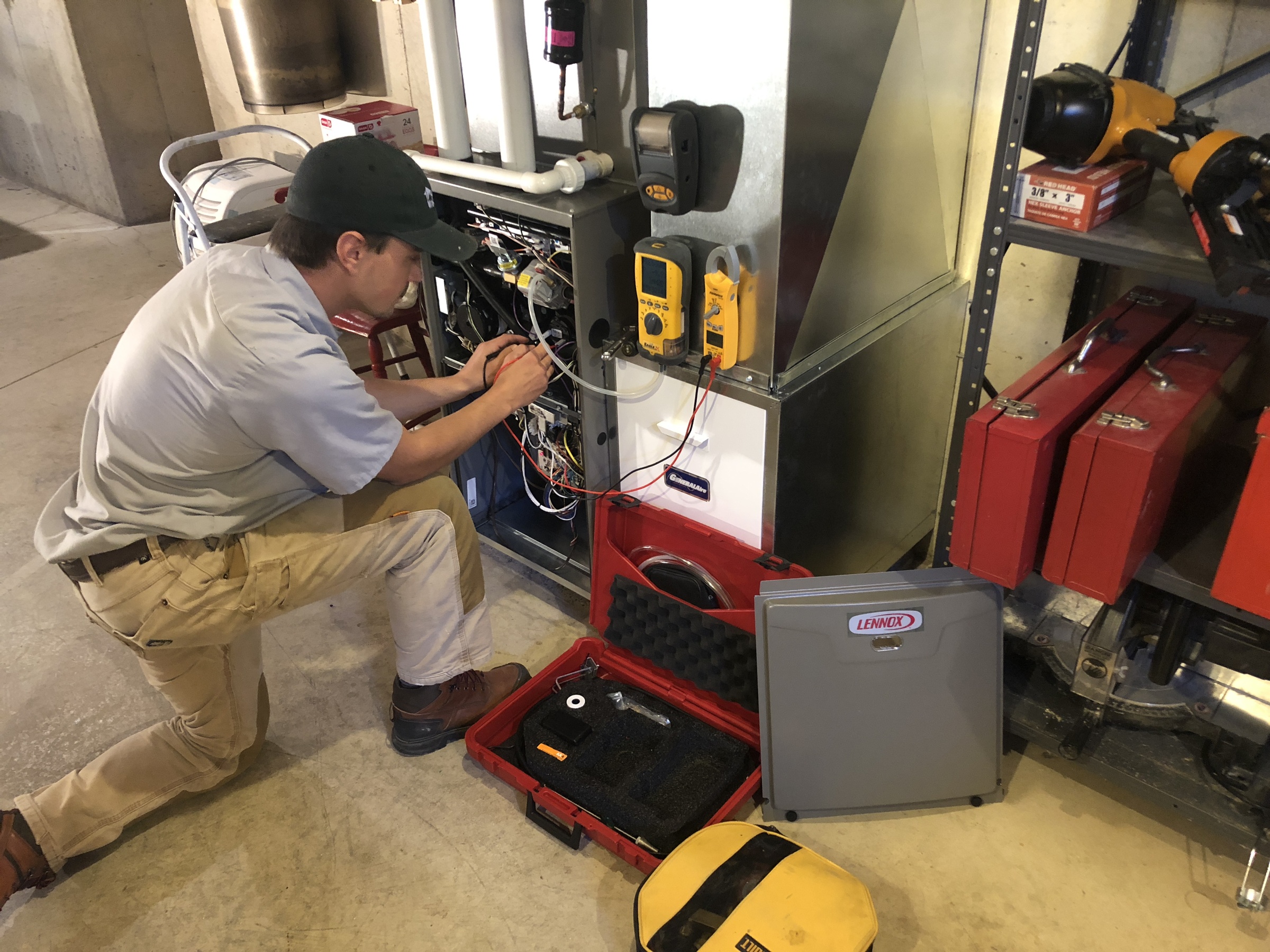 At Steve and Ted's Services, we service and repair all makes and models of heating systems. Our trained technicians will expertly diagnose, repair and service your furnace or HVAC to restore maximum efficiency and comfort. We repair all brands and models of furnaces including oil furnaces, electric furnaces, gas furnaces, heat pumps and boilers for residential and commercial.
Call us today at (419) 628-2645
HIGH EFFICIENCY GAS FURNACES
Don't put up with a cold and uncomfortable home and high utilities. At Steve and Ted's Services, we offer high efficiency furnaces up to 98 AFUE which means that 98% of the energy in the fuel becomes heat for the home. Another way to look at it is for every dollar you spend 98 cents is returned in heat for your home. Most old furnaces are rated at 56% to 70% efficiency. Call us today to find out more about our Lennox High efficiency heating and cooling systems.
FURNACE INSTALLATION SERVICES
At Steve and Ted's Services, we strive to provide not only the most cost-effective Furnace installation service on the market. If you need help picking out a new heating system or you have a furnace, heat pump, or other heating unit that needs to be installed correctly, give Steve and Ted's Services a call! Our friendly technicians will get the job done right the first time with minimal disruption to your daily routine.
Call us today at (419) 628-2645
GEOTHERMAL
Geothermal systems tap into the earth to capture free, renewable energy. The earth absorbs about 47% of the sun's energy that reaches it, storing that energy in the ground. A geothermal system extracts that free energy for heating during winter. For cooling, the system removes heat from the home and exchanges it with the cooler earth. This transfer of heat energy is done through a series of lines buried in the ground, or sunk in a pond, or by using well water. Because a geothermal system simply moves heat instead of burning a fossil fuel to generate it, it's very energy-efficient. We offer repairs, sales and installation of geothermal systems.
STEVE AND TED'S HEATING SERVICES

Dual Fuel System
Ductwork Replacement, Repair
New Furnace Installation
UV Germicidal Lamps
Whole House Air Purification Systems
Residential and Commercial Heating
Friendly Technicians
New HVAC Construction
Furnace Repair
Oil Furnace Service
Boilers
Geothermal
Radiant Floor Heating
Garage
Heating Installation
24/7 Emergency Service
High Efficiency Furnace
Ductless Heating
Heating Repair all Brands and Models
Heating and Furnace Maintenance
Heat Pump
Thermostats
WiFi Thermostats
Programmable Thermostats



Call us today at (419) 628-2645